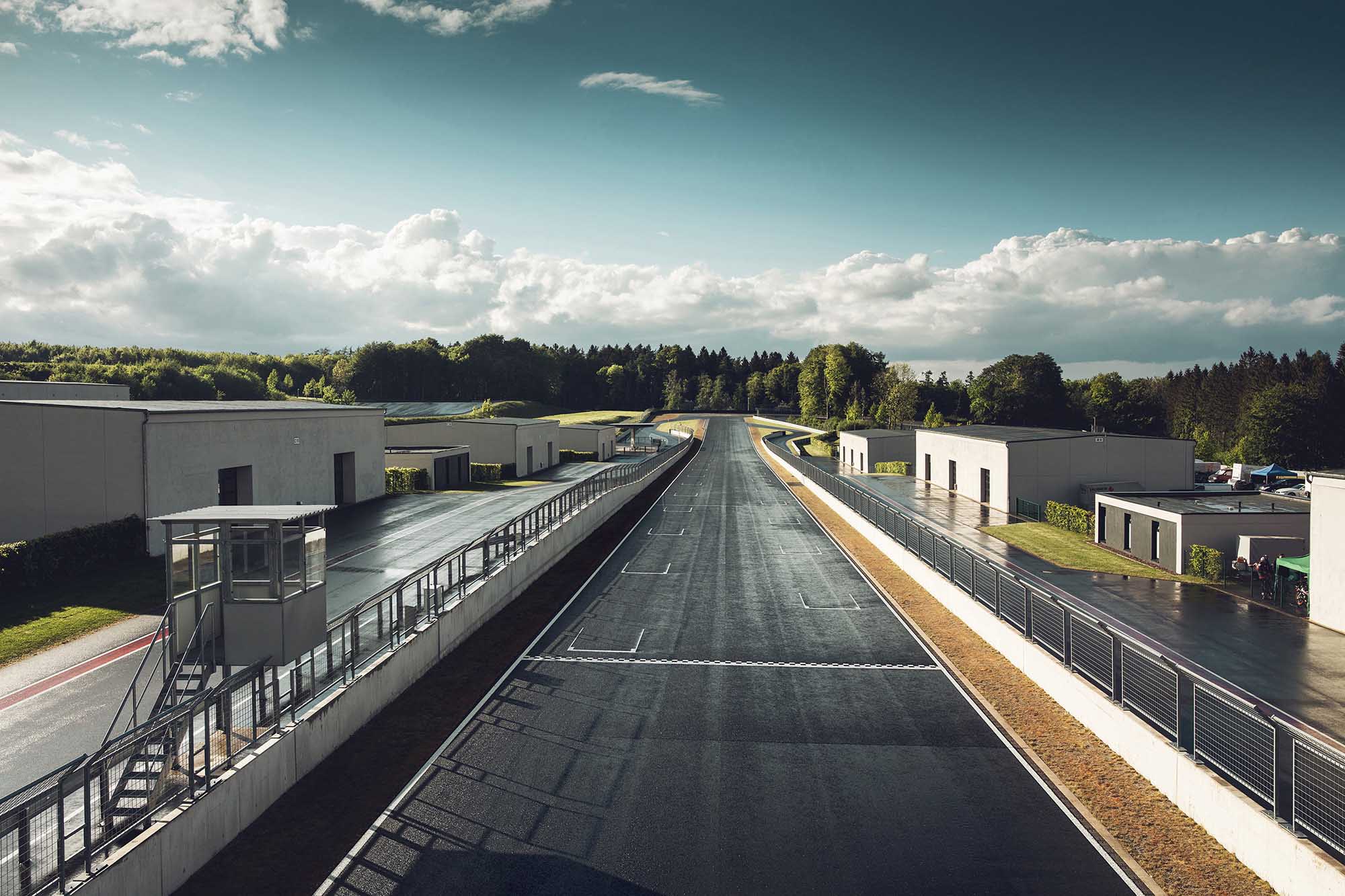 Bilster Berg
After a seven-year planning and approval phase and a construction period of 20 months, Bilster Berg was able to open in 2013. The first circuit in western Germany in over 80 years.
A 4.2-kilometer race track now spans the abandoned terrain of a former ammunition depot for explosive materials belonging to the NATO Rhine Army. A total of 19 turns, 26 percent downhill, 21 percent uphill and 44 domes and troughs offer a unique experience while driving.
The multi-layout design of the race track offers the possibility to divide the Bilster Berg into a 1.8-kilometer-long west loop and a 2.4-kilometer-long east loop.
Both track variants can then be used independently of each other and each can be approached from its own access road.
The track is often used as a test and presentation track by automobile manufacturers and suppliers, and due to the track's white label principle, it is also popular for product presentations and by film crews.
In addition to the track, there is also an off-road parcours and a dynamic handling area.
Turn Total ( R | L )
19 ( 8 | 11 )
Max. Fall & Rise
21% & 26%